For emergencies please go to the Richmond Hospital
Address
8 of our surgeons are located at 6091 Gilbert Road in Richmond BC.  The building is located across the street from the Richmond Hospital.
Suite #310
Phone: (604) 273-6148
Fax:       (604) 284-5161
Dr. Erik Calvert
Dr. Thomas Lu
Dr. Chad Johnson
Dr. K.F. Hughes
Suite #520
Phone: 604-207-9119
Fax:      (604) 207-9118
Dr. Richard W Kendall
Dr. Mark Gatha
Phone: 778-832-1338
Phone: 604-992-5433

Dr. James Thomas Douglas is located at the Richmond Oval.
Unit 160 – 6111 River Rd, Richmond BC.  For parking and directions visit their website HERE

Phone: (604) 652-0164
Fax:      (604) 207-9118
Parking at Richmond Hospital & Medical Building
Pay parking entrance is located north off Azure Road west of Gilbert Road.  The parking lot is managed by Impark.
Hourly: $3.35+tax Each 90 Minutes or Portion
Daily: $9.00+tax Daily Maximum 6am-6pm
Evening/weekend: $6.55+tax Evening Flat Rate 6pm-6am
Machines for payment are located in the parking lot and accept most major credit cards for payment.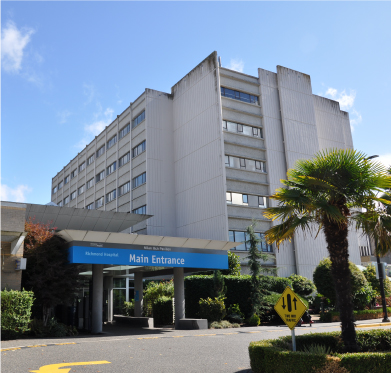 Richmond Hospital
7000 Westminster Hwy
Richmond, BC V6X 1A2
Phone: (604) 278-9711
Medical Building Address
6091 Gilbert Road
Richmond, BC
V7C 5L9
Richmond Oval Address
6111 River Rd,
Richmond, BC
V7C 0A2